As with most manufacturers, Volkswagen is tightening down on warranty payments by making submissions more difficult and reducing payment periods. The efficient processing of warranty claims is crucial to avoid loss of revenue. Most Volkswagen dealerships now only have 30 days to submit warranty claims, making it more challenging to stay within the time limits set by providers.
VW Claim Challenges
It is true, that until now, VW allowed the most time for a dealership to receive payment for a completed repair (1 Year). That is why it was a little shocking to see them make such a dramatic change. In fact, the change is so extreme that it is illegal in 11 States. For those states, VW has extended the time according to State Law. If you would like to know the payment period for your state, please fill out the contact form and ask us. We will be happy to provide the information.
Staying Within Time Limits
Submitting claims within the specified time frame is critical, as late claims are not eligible for reimbursement. This April (2023), VW is updating the SAGA system to deny claims over 30 days with no recourse for the dealership. This will result in hundreds of thousands of unpaid warranty dollars around the country. It is extremely easy for a dealership to fall behind by 30 days or more when they are processing claims in-house. All it takes is for an admin to leave unexpectantly or one failed new hire and a dealer will become slammed with unpaid warranty ROs. You can avoid all of that risk by utilizing our full claims processing service. Our dealerships are protected from falling behind in warranty submissions. We have a team of professional VW administrators and we are always there when you need us.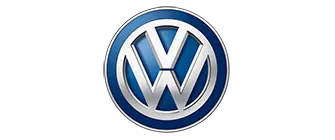 State-Specific Time Parameters
Each state has specific time parameters & additional filing policies that must be adhered to when submitting claims. Dealerships must keep track of these deadlines to ensure timely submission and reimbursement. All claims submissions that exceed the time limitations are not eligible for reimbursement. It is important for dealerships to keep these deadlines in mind and act accordingly.
Minimizing Resubmissions
Constant resubmissions and contacting warranty hotlines for support can be time-consuming and frustrating. To minimize resubmissions, dealerships must ensure the accuracy of the information on all claims.
Ensuring Accuracy in Claim Submissions
Accuracy is key when submitting claims, as any errors or omissions can lead to a denial of reimbursement. Dealerships must ensure that all information is accurate and complete before submitting a claim. This includes information such as the customer's name, address, vehicle identification number, and a detailed description of the problem. This can be achieved by downloading information from the DMS to other third-party platforms. By doing so, dealerships can avoid errors that may lead to rejected claims and delays in processing. We can take care of all of this.
Adhering to Auto Policies
Dealerships must comply with auto policies when processing warranty claims. Failure to do so can result in claims being rejected or delayed. Auto policies may include requirements such as using only authorized parts and services, providing proof of regular maintenance, and complying with safety regulations.
Maximize Your Auto Claim Reimbursement & Avoid The Headache
Efficient warranty claim processing is essential for dealerships looking to maximize reimbursement and minimize delays. Staying within time limits, minimizing resubmissions, ensuring accuracy in claim submissions, and adhering to auto policies are all essential elements in this process.
By following these guidelines, dealerships can streamline their warranty claim processing and improve their overall operational efficiency. With efficient Volkswagen warranty claim processing, dealerships can provide better customer service and increase their revenue. So, make sure to implement these strategies and stay ahead of the game.
Administrating, marketing, assisting, training, and instructing warranty administration services since 1995.